The Australian Remote Operations for Space and Earth (AROSE) consortium has opened their head office in Perth, with help from Western Australia's Deputy Premier and Minister for Science, the Hon. Roger Cook MLA.  Industry leaders and members of Australia's burgeoning international Space community also joined the celebration, acknowledging this significant milestone for both AROSE and Australia.
AROSE Co-founder, Russell Potapinski got things underway recalling the inspiration behind the founding of AROSE, which only marked its first birthday in February of this year.
Inaugural AROSE CEO, Ms Leanne Cunnold, then spoke about the valuable role played by Australian Remote Operations around the world, as well as its future potential in Space.
"Australia's expertise in Remote Operations is highly respected and in demand by international Space agencies. AROSE is already being called upon to assist in using this expertise to solve the challenges future missions to the Moon and beyond will face," Ms Cunnold said.
"We need to grab hold of this opportunity now and cement Australia's place as the trusted leader and supplier of Remote Operations in Space and on Earth.  If Australia doesn't seize this moment, others will, and they will be the future disruptors."
Participation in the Space sector also has down-to-Earth benefits, with Minister Cook acknowledging the incredible opportunity AROSE represents.
"With AROSE headquartered in WA, imagine the possibilities for the growth of our industries and for our young people who aspire to future careers in STEM,"

Minister Cook said.
"This is an exciting time for WA. Science sits at the forefront of the WA government's agenda for jobs, state development and diversification of our economy. We are making strategic investments, like supporting the establishment of AROSE, to harness the energy and talent we have in WA for a strong, resilient future."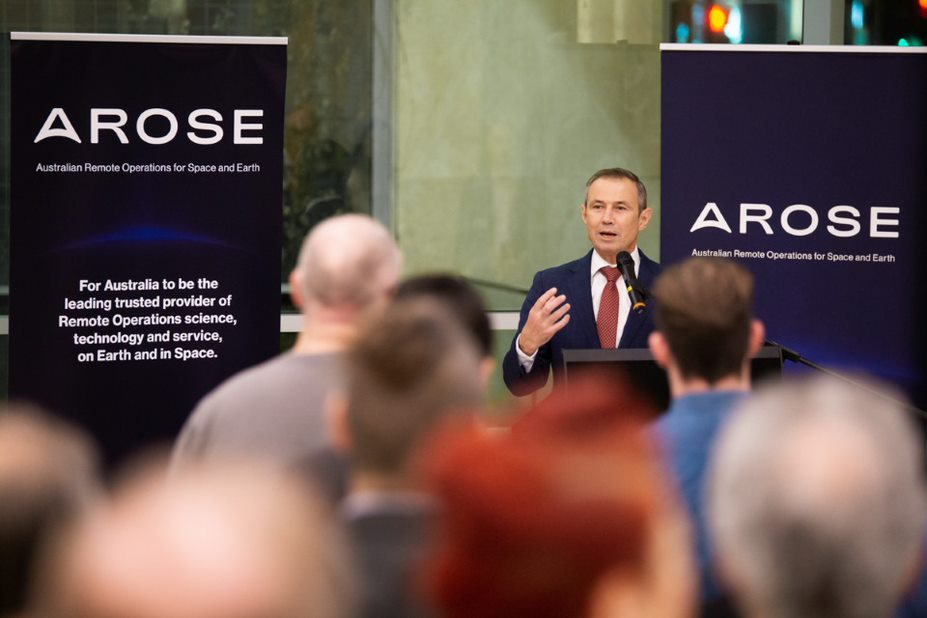 The establishment of AROSE and the new Head Office in Perth, has been made possible with the support of the WA government, through the Department of Jobs, Tourism, Science and Innovation.
The AROSE head office, located on St George's Terrace in Perth, will support the work of the consortium across Australia, establishing a world-leading hub for Australia's Remote Operations capability, for both Earth and Space applications.